In today's dynamic business landscape, subscription billing has become an indispensable component for companies of all sizes. This article will delve into an in-depth comparison of Recurly vs. Zuora, two popular billing platforms, examining their key differences to help you decide which one is potentially the best fit for your company.
We will explore their features, integrations, pricing models, and customer feedback from reputable software review sites like G2, GetApp, and Capterra, providing you with a comprehensive understanding of these two competitors.
Whether you're seeking a replacement for your existing billing solution or just beginning your search, this piece is a must-read.
Not only will you get the best possible comparison of Recurly and Zuora, but we will also introduce a strong alternative, our Tridens Monetization platform, to give you even more options to consider for your business needs.
Recurly vs. Zuora – the comparison method
Recurly and Zuora are platforms that enable businesses to automate recurring revenue processes by managing subscriptions and billing.
Although the platforms have similar functionalities, there are a few distinct differences between them.
For the purpose of writing this blog, we conducted comprehensive research on both Recurly and Zuora, ensuring that our comparison was accurate and impartial.
Our evaluation began by comparing the key features of each platform, including the level of options available for integrations and configurations, such as APIs and plug-ins.
To gain insight into the user experience provided by Recurly and Zuora, we analyzed customer reviews and ratings, focusing on factors such as ease of use, user interface, pricing, potential hidden fees and costs, and customer support.
Additionally, we took into account the costs associated with starting and operating both platforms, even though information on this topic is scarce, with only the basic pricing models publicly available.
Using these methods and various available sources, we hope to have provided a balanced comparison of Zuora and Recurly.
What is Recurly?
Recurly is a versatile billing platform designed primarily to help small and medium-sized businesses to manage and automate their subscription and revenue processes.
It's customizable and scalable, which means businesses have the flexibility to tailor it to their specific requirements and growth.
What does Recurly do?
Recurly offers businesses a comprehensive platform that can manage the entire subscription lifecycle, from sign-up to billing to renewal.
The platform simplifies the billing process with features like recurring billing, metered billing, and customizable invoices.
Moreover, it seamlessly integrates with popular payment gateways and other business tools.
With the automatization of the subscription billing process, Recurly enables companies to concentrate on delivering value to their customers.
Its reporting and analytics features allow businesses to gain insights into their subscription revenue, enabling them to make data-driven decisions.
In summary, Recurly simplifies the subscription billing process, empowering businesses to monetize their products and services.
Who owns Recurly?
Recurly was founded in 2009 by Isaac Hall. In 2010 Dan Burkhart joined as CEO, the company raised a $1.6M investment seed round, moved to San Francisco, and launched its billing platform.
Over the years, Recurly has raised several rounds of funding and, in 2020, was acquired by Accel-KKR, a technology-focused private equity firm specializing in growth and middle-market investments.
Media & Entertainment: Unlocking Its Full Potential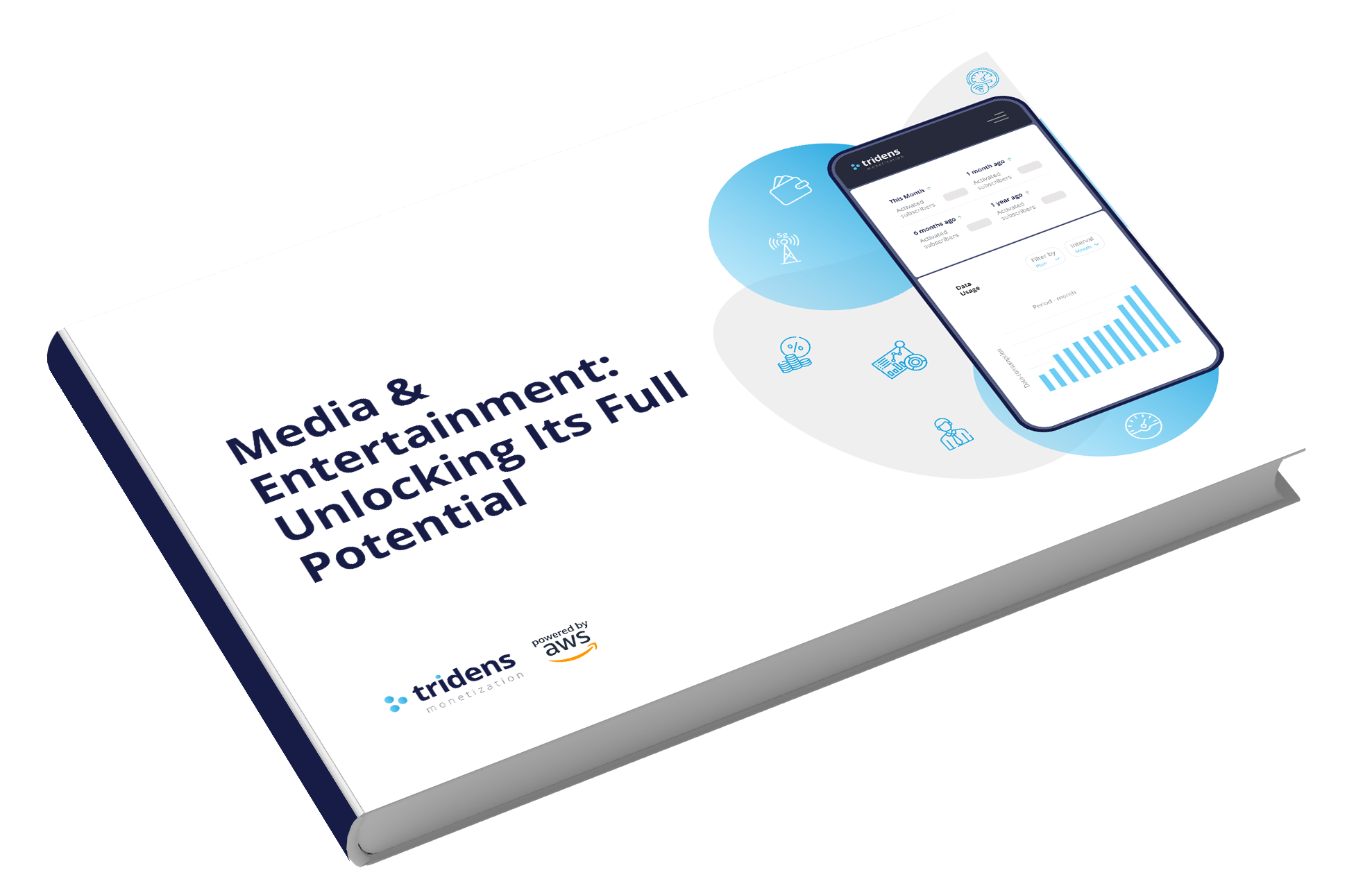 Where is Recurly located?
The headquarters of Recurly is at 400 Alabama Street in San Francisco, California.
What is Zuora?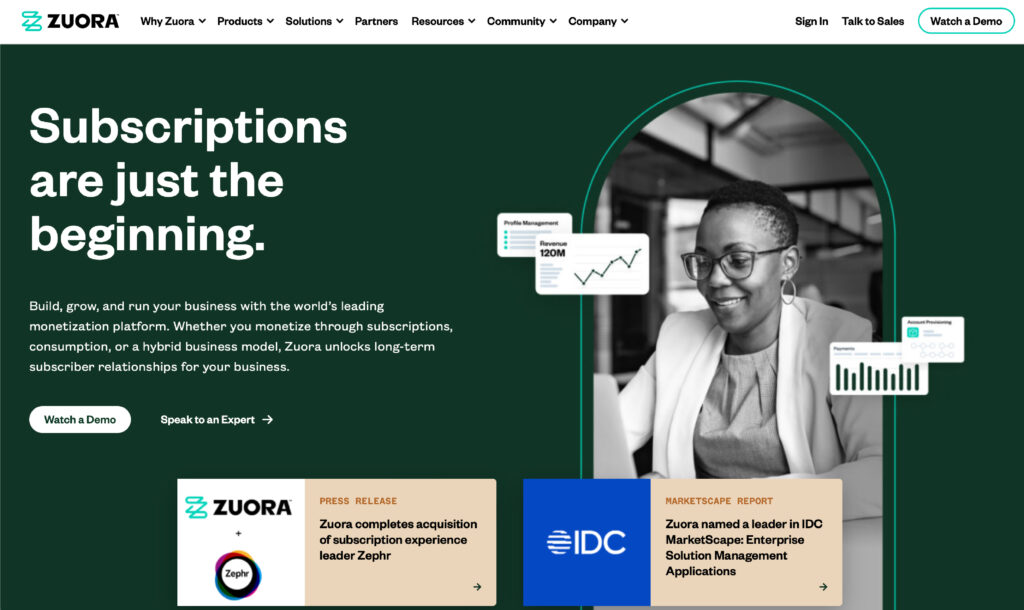 Zuora is a subscription billing and management platform that is mainly intended for medium-sized and larger companies and enterprises.
In addition to billing, its strong points include revenue recognition and accounting functions.
The software also incorporates subscription and quote-to-cash process (CPQ) management, automated payment processing, analytics, and other features.
What does Zuora do?
Zuora is a robust billing platform that provides a comprehensive set of features and capabilities that businesses can use to manage all aspects of subscription-based billing and revenue recognition processes.
Zuora's recurring billing functionality automates the process of collecting payments for subscription-based services. Furthermore, its usage-based billing function enables businesses to charge customers based on their consumption of resources.
All in all, its extensive features and integrations help companies unify revenue streams and manage subscriptions, consumption, and various pricing strategies.
Who owns Zuora?
Zuora was founded in 2007 by Tien Tzuo, K.V. Rao, and Cheng Zou and is a publicly traded company that is owned by shareholders.
The company went public in April 2018 and is listed on the New York Stock Exchange (NYSE) under the ticker symbol ZUO.
Zuora's shareholders include individual and institutional investors who hold shares in the company.
Where is Zuora located?
The headquarters of Zuora is at 101 Redwood Shores Parkway in Redwood City, California.
Who uses Recurly and Zuora?
Although Zuora and Recurly are primarily created for subscription-based businesses, they can also be utilized by businesses with a combination of subscription and non-subscription revenue models.
Some of these models are one-time payments, prepaid services, Pay-as-you-go, annual maintenance contracts, and any usage-based billing in general.
Common industries where we can find Recurly and Zuora (or their alternatives) for subscription billing, recurring billing, and customer relationships are:
Software-as-a-Service (SaaS)
Communications
Financial services
Digital Media and Entertainment
E-commerce
Healthcare
Transportation
Manufacturing & IoT
Startups
High-tech
E-learning
Publishing
Video & OTT
Nonprofit
Recurly and Zuora are customizable and scalable, enabling businesses to adjust the platform to fit their needs as they grow.
In most cases, the company's size isn't the most important factor when a billing platform.
It's the specific needs a platform must support that play a crucial role.
Of course, if it coincides with the budget and the company's long-term goals.
However, there is a slight difference in the size of the companies Recurly and Zuora target and how both competitors are perceived by the public.
Recurly customers
Recurly is typically regarded as a mid-market solution that is frequently employed by smaller and expanding companies in search of a cost-effective and user-friendly option.
Its straightforward and streamlined approach, along with a user-friendly interface, make it an ideal choice for businesses that are just starting or seeking to simplify their billing process.
However, it is worth noting that there are some enterprise-level clients among their client base.
Recurly's main clients are companies with up to 50 employees and revenue of up to 10M dollars.
55,9% of Recurly customers are companies with up to 100 employees, followed by 29,4% of companies with 100 to 1000 employees.
Companies with 1000 to 10000 employees present an 11,8% and those with more than 10.000 employees a 2,9% share of customers.
More than half (55,9%) of these companies are from the United States, with other important markets being the United Kingdom (29,4%), Canada, Singapore, Sweden, and Denmark (all 2,9%).
Some of the most prominent companies that use Recurly are AccuWeather, AMC Networks, Paramount+, Showtime, Switch, Speedo, Lucid, Live Chat, and Casting Networks.
Source: appsruntheworld.com
Zuora customers
Zuora is generally recognized as a billing platform designed for enterprise-level usage. As a result, one would think its clients are mostly larger corporations with complex billing requirements and a substantial subscriber base.
However, as we can see, most of Zuora's clients are mid-level companies, followed by bigger enterprises.
Zuora's main customers are businesses with 50 to 200 employees and an annual income of between $10 and $50 million.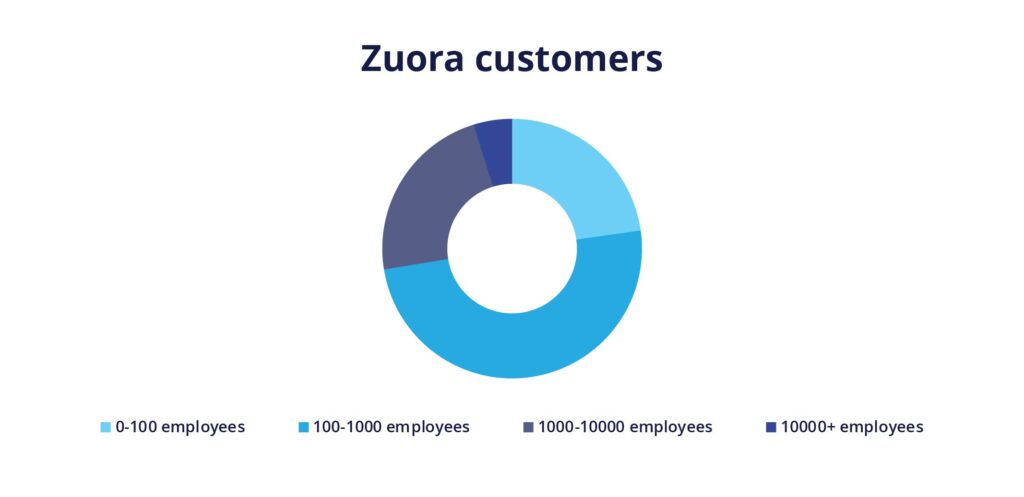 49,7% of Zuora clients are companies with 100 to 1000 employees, followed by 22,8% of companies with up to 100 employees and the same number of companies with 1000 to 10000 employees.
The share of clients with more than 10.000 employees is 4,8%.
More than half (56,6%) of these companies are from the United States, with other important markets being the United Kingdom (12,4%), Canada (6,2%), and Germany (4,1%).
Some of the most prominent companies that use Zuora are AXA Group, NetSuite Inc, International Business Machines Corporation, Schneider Electric, Seiko Epson, Zillow Group, Salesforce, and Visa.
Source: appsruntheworld.com

Recurly and Zuora pricing
Recurly has a pricing model with three tiers, while Zuora's pricing is mostly based on usage and volume.
However, except for the basic Core plan, Recurly is not disclosing the prices, and there are no credible sources available to be able to get price estimations.
The situation is similar with Zuora, and apart from pricing on AWS Marketplace, there is no official public price list for Zuora.
| | |
| --- | --- |
| Recurly (price/mth) | Zuora (price/ year)* |
| Free Trial✔️ | No (only Test Drive) ❌ |
| Core plan – $0 | Launch plan -$75.000 |
| Professional plan – price on request | Scale plan – $175.000 |
| Elite plan – price on request | Enterprise plan – $250.000 |
*- according to prices on AWS Marketplace
How does Recurly make money?
Recurly offers a Free Trial and three plans: Core, Professional, and Elite.
Except for the "free" Core plan, Recurly doesn't disclose any prices, so all pricing is available "on request."

Recurly's basic Core plan caters to businesses that are new to subscription models and seeking a quick launch. It comes with core features, including subscription management, dunning management, and analytics.
The Core plan is free to start with, and fees are subsequently added based on factors such as the number of invoices, transactions, or earned revenue.
The Professional plan comprises all the features of the Core plan and includes additional features, such as advanced analytics, custom branding, and multiple payment gateways.
Our research revealed a price list suggesting that the Professional plan starts at $499 monthly, but it is not an official source, so we cannot verify it.
The Elite plan is aimed at larger businesses and is priced based on specific customer requirements. This plan includes all the features of the Professional plan and additional features such as dedicated support and custom integrations.
Regarding pricing, some Recurly reviews indicate that there might be occasional miscommunication in the pricing or sales process.
Several users reported that Recurly was more expensive than initially quoted or calculated.
How does Zuora make money?
First, let's point out that, aside from pricing on AWS Marketplace, there is no official public price list for Zuora.
According to the company's press releases, Zuora utilizes a "dynamic pricing model" where customers pay based on the value they derive from the platform.
Zuora charges an initial one-time upfront fee for equipment or service activation.
Following that, customers pay recurring fees, which include a flat monthly rate and a per-unit or per-user fee.
Additionally, there are other usage fees, where charges are based on variables such as the amount of product the customer uses, for example, per minute, per article, or per gigabyte.
With Zuora pricing, companies must carefully calculate how the costs will be influenced by their operation volume and projected growth.
This is essential since several user reviews complain about the costs of running the software being higher than expected.
However, it is debatable whether this is Zuora's fault for not presenting a clear price list or simply a lack of customer judgment before adopting the platform.
Recurly vs. Zuora: Comparison of features
As mentioned, Recurly and Zuora are both meant for billing and subscription management. However, several areas set them apart even if both solutions offer similar features.
Zuora's services include core subscription management, financial governance and analytics, payment gateway integrations, and workflow automation.
On the official list of Zuora's features, we will also see a customer relationship management tool (CRM).
However, according to our research, this is not a feature of Zuora but an integration of Salesforce CRM, something Recurly also has.
Recurly offers more specialized features for managing recurring billing and invoicing, automated dunning, and multiple payment gateway integration options.
Recurly also supports usage-based billing models. However, this is not real-time usage-based billing, as known, for example, in the communication industry. It's metered billing, where usage charges are collected at the end of the billing cycle.
To summarise, Zuora is stronger in "enterprise-related" features, such as tax compliance solutions, while Recurly has more features used, for example, in e-commerce and marketing.
In the "Features" category on the Capterra user review site, Recurly got 4.4 out of 5 stars, while Zuora scored 3.9.
Ultimately either solution will be able to meet most businesses' needs, but depending on their specific use cases, one might make more sense than the other.
Both providers have a list of 50+ features, so in this table, we show only the ones where they differ.
| | | |
| --- | --- | --- |
| Features* | Recurly | Zuora |
| Access Controls/Permissions | ✔️ | ❌ |
| Accounting | ✔️ | ❌ |
| Accounting Integration | ✔️ | ❌ |
| Activity Dashboard | ✔️ | ❌ |
| Audit Management | ❌ | ✔️ |
| Bank Reconciliation | ✔️ | ❌ |
| Cancellation Management | ✔️ | ❌ |
| Cataloging/Categorization | ✔️ | ❌ |
| Client Portal | ✔️ | ❌ |
| Compliance Management | ✔️ | ❌ |
| Contingency Billing | ❌ | ✔️ |
| Contract/License Management | ❌ | ✔️ |
| Customer Database | ✔️ | ❌ |
| Customer Profiles | ✔️ | ❌ |
| Customizable Branding | ✔️ | ❌ |
| Customizable Fields | ✔️ | ❌ |
| Customizable Rules | ❌ | ✔️ |
| Customizable Templates | ✔️ | ❌ |
| Data Import/Export | ✔️ | ❌ |
| Data Security | ✔️ | ❌ |
| Data Visualization | ✔️ | ❌ |
| Drag & Drop | ❌ | ✔️ |
| Electronic Payments | ✔️ | ❌ |
| Electronic Signature | ❌ | ✔️ |
| Email Reminders | ✔️ | ❌ |
| Email Templates | ✔️ | ❌ |
| Enrollments/Onboarding | ✔️ | ❌ |
| Estimating | ✔️ | ❌ |
| General Ledger | ❌ | ✔️ |
| Hourly Billing | ❌ | ✔️ |
| Mobile Access | ✔️ | ❌ |
| Multi-Channel Management | ❌ | ✔️ |
| Multi-Language | ✔️ | ❌ |
| Order Management | ✔️ | ❌ |
| PCI Compliance | ✔️ | ❌ |
| Partial Payments | ✔️ | ❌ |
| Project Billing | ❌ | ✔️ |
| Purchasing & Receiving | ❌ | ✔️ |
| Real-Time Analytics | ✔️ | ❌ |
| Real-Time Reporting | ✔️ | ❌ |
| Receipt Management | ✔️ | ❌ |
| Reminders | ✔️ | ❌ |
| Search/Filter | ✔️ | ❌ |
| Subscription Plan Management | ✔️ | ❌ |
| Summary Reports | ✔️ | ❌ |
| Template Management | ✔️ | ❌ |
| Transaction History | ✔️ | ❌ |
| Usage Tracking/Analytics | ✔️ | ❌ |
| Workflow Management | ✔️ | ❌ |
*-according to the company and product review websites
Recurly vs. Zuora: Comparison of integrations
Regarding integrations, Recurly's list is longer mostly because of all CRM and e-commerce applications. However, when it comes to the most popular business systems, both Recurly and Zuora are pretty even.
According to reviews, both Zuora and Recurly are praised for their extensive APIs and customization options. However, Recurly might offer more integrations for businesses in specific niches.
Nonetheless, before choosing a platform, businesses must check what specific integrations they need and which platform supports what integrations.
Both platforms have an extensive list of integrations. In this table, we show only the most important ones.
| | | |
| --- | --- | --- |
| Integrations* | Recurly | Zuora |
| Amazon Pay | ✔️ | ✔️ |
| Apple Pay | ✔️ | ❌ |
| Anypoint Platform | ❌ | ✔️ |
| Authorize.Net | ✔️ | ❌ |
| Avalara | ✔️ | ✔️ |
| Braintree | ✔️ | ❌ |
| Everstage | ❌ | ✔️ |
| GoCardless | ✔️ | ✔️ |
| HubSpot CRM | ✔️ | ❌ |
| Magento BI | ❌ | ✔️ |
| Netsuite | ✔️ | ✔️ |
| PayPal | ✔️ | ✔️ |
| QuickBooks | ✔️ | ✔️ |
| Sage Intacct | ❌ | ✔️ |
| Salesforce | ✔️ | ✔️ |
| Slack | ✔️ | ❌ |
| Stripe | ✔️ | ❌ |
| Worldpay | ✔️ | ✔️ |
| Xero | ✔️ | ❌ |
*-according to the company and product review websites
Recurly customer experience and user reviews
Recurly is often regarded as a user-friendly subscription management platform, with users applauding its flexibility.
However, some users have reported encountering limited customization options, issues with certain billing scenarios, and occasionally unhelpful customer support.
On popular business software review sites G2, GetApp, Capterra, and Software Advice, Recurly has an overall rating of 4.6 out of 5.
Furthermore, on TrustRadius, Recurly has a rating of 8.1 out of 10.
Disclaimer: All ratings are as they were on the day of the article publishing and can change over time.

Zuora customer experience and user reviews
Zuora has earned a generally positive reputation among its users with its extensive subscription management capabilities and comprehensive feature set.
Many users have commended Zuora for its flexibility and reliability as a subscription management platform. However, a few users have reported technical issues, customer support troubles, and a steep learning curve associated with the platform.
On popular business software review sites G2, GetApp, Capterra, and Software Advice, Zuora has an overall rating of 3.9 out of 5.
Similarly, on TrustRadius, Zuora has a rating of 6.6 out of 10.
In our Recurly vs. Zuora comparison of user reviews, Recurly took the lead.
However, simply relying on overall ratings would be oversimplifying the decision-making process. There are several categories and many different reviews that one should examine thoroughly before making a final decision.
Recurly vs. Zuora: The customer support
Both Recurly and Zuora offer various ways of customer support. However, it's best to look at user reviews and what they have to say.
| | | |
| --- | --- | --- |
| | Recurly | Zuora |
| Email/Help Desk | ✔️ | ❌ |
| FAQs/Forum | ✔️ | ✔️ |
| Knowledge Base | ❌ | ✔️ |
| Phone Support | ✔️ | ❌ |
| 24/7 (Live Rep) | ❌ | ✔️ |
| Chat | ✔️ | ❌ |
On G2, the average industry score for "Quality of support" is 8.7. Recurly scored 8.0. while Zuora only scored a 7.3.
Both GetApp and Software Advice websites rate Zuora's customer support at 3.5 and Recurly's at 4.7 out of 5 stars.
On TrustRadious, there is no extra score for "Customer support," but both platforms got some critique for non-responsive customer support and sometimes inefficient technical support.
On Capterra, the users rated Zuora with a score of 3.6, while Recurly scored 4.6 in the "Customer service" category.
In general, user reviews may indicate that Recurly provides better customer support.
However, delving deeper into the reviews is necessary to obtain a more comprehensive assessment. Both platforms have received mixed reviews, ranging from negative feedback to high praise.
Recurly vs. Zuora: Pros and Cons
The pros and cons of Recurly vs. Zuora make it simpler to compare the two platforms and evaluate them against potential competitors. They provide a brief overview of each platform's most significant advantages and disadvantages.
Recurly Pros & Cons
Ease of Use✔️
Recurly has a clean and intuitive interface that is easy to navigate and use.
Flexibility✔️
Recurly provides businesses with a high level of flexibility and customization options, enabling them to personalize the platform to meet their unique requirements and integrate other business systems, tools, and data sources.
Affordable Pricing✔️
Recurly pricing is competitive and flexible and is one of the strong points of this platform. As mentioned before, double-checking cost calculations according to your specific scenario is advisable to avoid misunderstandings.
Strong Integrations✔️
Recurly offers various integrations with third-party services like CRM, accounting, and marketing automation tools.
Limited Features❌
Some users report that Recurly has limited features compared to some other subscription management platforms.
Limited Payment Gateway Support❌
Recurly integrates with various payment gateways, but users report that it does not support all payment gateways. Therefore, a throughout check is advised.
Limited Reporting Capabilities❌
Some users expressed the wish that Recurly's reporting capabilities would be on a level of some solutions.
Limited Support for Complex Billing Models❌
Some customers complain that Recurly lacks support for complex billing models and client-by-client exceptions.
Zuora Pros & Cons
Comprehensive Subscription Management✔️
Zuora is a comprehensive subscription management platform that supports all aspects of subscription-based business models, including pricing, packaging, billing, and revenue recognition.
Flexibility and Customization✔️
High flexibility and customization allow companies to tailor the platform to their specific needs and integrate other business systems (ERP, CRM,…).
Advanced Analytics and Reporting✔️
Zuora delivers advanced analytics, reporting, and forecasting capabilities, providing businesses with insight into various metrics and Key Performance Indicators (KPIs) such as revenue, churn rate, and customer behavior.
Strong Integrations✔️
Zuora offers a long list of integrations with other business systems, such as Salesforce and NetSuite for example. This makes it easy for companies to integrate other tools and data sources.
Complexity❌
Due to its wide range of features and customizability, users report that Zuora can be complex, time-consuming, and challenging to set up and manage. This can be especially true for smaller businesses without dedicated IT resources.
Cost❌

Zuora has the potential to be costly, particularly for smaller businesses with limited resources. Since pricing is based on usage and volume, companies with numerous customers or complex billing requirements may encounter substantial expenses.
Consequently, it is critical to evaluate the cost of the platform based on the current volume, needs, and projected growth of the business.
Learning Curve❌
The complexity of Zuora means that new users may face a steep learning curve, which can slow down adoption and implementation and prolong the time-to-market.
Limited Customer Support❌
Some users have reported limited knowledge center and customer support from Zuora, especially for smaller businesses, and this can turn out to be frustrating if some issues need immediate attention.
Recurly vs. Zuora and alternatives
While Recurly and Zuora are well-known subscription management platforms, they are not ideal for all business models and companies.
Depending on the specific needs of a business, other alternatives may be a more suitable choice.

A quick look at Recurly and Zuora competitors on software review sites like Capterra, G2, and GetApp shows a strong alternative.
This high-rated billing platform that successfully answers what users miss in these two is Tridens Monetization.
Tridens Monetization as Recurly and Zuora alternative
Tridens Monetization is a proven cloud Billing and Revenue management platform designed to help businesses monetize their products and services.
Its wide range of capabilities includes subscription management, recurring billing, and real-time usage-based billing. It can handle complex pricing models, invoicing and payment processing, all accompanied by advanced reporting, analytics, and forecasting.
Tridens Monetization has an overall user rating of 4.9 out of 5 on G2 and an overall score of 9.6 out of 10 on TrustRadius. On GetApp, the overall user rating is 5/5, 4.95 out of 5 on Software Advice, and 4.9 out of 5 on Capterra.
Overall, based on the high "Likelihood to Recommend" user review score (10/10 on Capterra & GetApp), we trust our customers have a positive experience with the product.
With all ratings well above the competition, Tridens Monetization demonstrates that it is an excellent alternative to any other subscription and billing management platform, including Recurly and Zuora.
Why choose Tridens Monetization?
Flexibility and Customization✔️
Tridens Monetization is known for its flexibility, allowing businesses to fully customize the platform to their specific needs and integrate it with other business systems.
It also scores 9.2 out of 10 on G2 in the "Ease of Setup" category compared to the industry average of 8.3 or Recurly's 7.9 and Zuora's 6.8 scores.
Scalability✔️
Tridens Monetization is a highly scalable monetization solution capable of managing high transaction volumes and heavy workloads without compromising speed or performance. This ensures that it can keep up with the ever-increasing demands of businesses, whether you're a startup or a large corporation.
You can monetize your products and services confidently, allowing you to focus on your business's core operations and growth.
Strong Integrations✔️
Tridens Monetization can integrate with popular ERP and CRM platforms like NetSuite and Salesforce, accounting software like QuickBooks and Xero, and payment gateways like PayPal and Stripe.
Customized integration support ensures secure and seamless communication between systems and helps our clients leverage current investments in technology.
Ease of Use✔️
User-friendliness is something best left to the evaluation of users themself. Tridens Monetization scored 9.4/10 in the category "Ease of Use" on G2, well surpassing the industry average of 8.5. or Recurly's 8.5 and 7.5 of Zuora. On GetApp, it scored 5/5 and 4.9/5 on Capterra.
Affordability✔️
Tridens Monetization offers competitive pricing and is more affordable than most billing platforms, making it a good option also for small to medium-sized businesses.
In fact, it scored 5 out of 5 points in the "value for money" category on GetApp and Capterra user reviews.
Advanced features and support for complex billing models✔️
A modern cloud-based billing system must handle complex billing scenarios beyond the standard billing models. These scenarios include usage-based billing, tiered or promotional pricing, recurring subscriptions, one-time charges, or whatever businesses need to create custom billing plans.
In addition, the system must handle multiple currencies, taxes, discounts, and refunds, among other considerations.
Various advanced features enable businesses to tailor their billing models to suit their unique requirements and provide greater flexibility, accuracy, and efficiency in their billing processes.
In the "Features" category on Capterra and GetApp user review sites, Tridens Monetization got 5 out of 5 stars in all reviews.
Advanced analytics, reporting, and forecasting✔️
Advanced analytics refers to the ability of a billing system to analyze billing data and identify patterns and trends automatically. It will extract actionable insights like customer demographics, transaction volumes, revenue trends, and more.
The reporting function generates customizable reports and dashboards that provide a clear view of all billing activities, like billing statements, transaction summaries, or customer account information.
Forecasting predicts future billing trends and anticipates customer behavior. It can, among others, include projections of future revenue, churn rates, and customer acquisition and retention rates. With accurate and timely forecasts, businesses can make informed decisions on pricing, promotions, and other vital aspects of their billing operations.
Overall, our advanced analytics, reporting, and forecasting capabilities offer businesses a powerful tool for improving their billing operations, reducing costs, increasing revenue, and making data-driven decisions.
For example, let us look at churn.
There are many reasons for customer churn, but as McKinsey & Company reports, an analytics-driven approach can help companies reduce churn by as much as 15%. This number is for the telecommunication industry, and these rates can be even higher in some other industries.
Comprehensive Support✔️
We probably don't need to explain how important good customer support is. Still, let's mention that according to research by thinkJar, 84% of users get frustrated when the agent doesn't provide helpful information.
Tridens Monetization offers complete support to its users, including customer service, documentation, and training resources.
User reviews of the "Customer service" category support this claim with a 4.9/5 score on Capterra. On G2, the average industry score for "Quality of support" is 8.7, with Tridens on the top with a 9.8 out of 10 score, with Zuora (7.3) and Recurly (8.0.) well behind.
Conclusion
In the end, the decision between Recurly and Zuora depends on a case-to-case situation regarding the business's needs and expectations about the product.
Both platforms offer many subscription management tools, but each has unique strengths and weaknesses, and their pricing structures and features vary considerably.
Companies with complex subscription models and larger budgets will probably select Zuora because of its advanced billing and revenue recognition capabilities.
On the other hand, Recurly can be a more affordable and user-friendly alternative for businesses with simpler subscription models.
However, the decision is not only about Recurly vs. Zuora but also how these two compare against other competitors in the market.
Only then can they be confident that they are making the best decision.
It is vital that they choose a platform that can scale with the business, has predictable costs, and provides the necessary tools for expansion.
Ultimately, if Tridens Monetization is a good alternative to other subscription management platforms, it is a question of their specific needs and resources.
We always recommend that companies evaluate all available subscription management platforms, including Tridens Monetization, to find the best fit for their needs.
Ready to get started?
Learn how your business can thrive with Tridens Monetization for Media & Entertainment.
Schedule a Demo